Roy Tyler & New Directions
"Three Way Calling"
(Severn Records)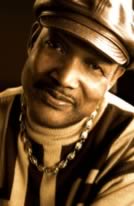 Former lead singer of the Grammy nominated Gospel Hummingbirds, Roy Tyler and his group, New Directions mix R&B, soul, blues and rock music with the common thread of what Roy calls "Swamp Gospel", drawn from his southern upbringing. Roy's career includes recordings with John Lee Hooker, BB King, Etta James, the Neville Brothers and Fabulous Thunderbirds.

A local legend in Oakland, Roy recently came to my attention when his band opened for Solomon Burke and Howard Tate shows in San Francisco, last year. The record was produced by Robert Cray Band producer/keyboardist, Jim Pugh, mixed by Scott Matthews, and features guest appearances by Clarence Fountain, and a stunningly beautiful duet with noted R&B producer Raphael Saadiq, entitled, "Tired of the Game".

This is the first West Coast signing for Severn Records, a Maryland based roots label, which has made this album a huge priority. Roy's unique style of gospel/soul may soon find an audience of younger festival-goers in much the same manner as other recent gospel crossover artists such as the Blind Boys of Alabama and Robert Randolph.
Look for a May 18th release date, and a San Francisco record release party at Slim's on Friday, June 4th.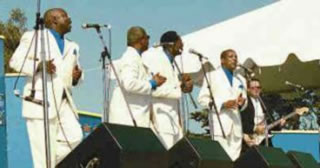 Roy perfoming live
Links: