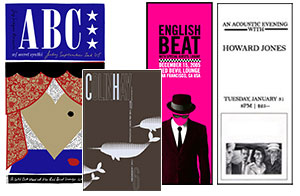 "It's the 80's All Over Again at
the Red Devil Lounge"
It's nice having a nightclub next door. It reminds me of the days when I used to run one. But nightclubs and restaurants are like boats,…it's better to have a friend that owns one.

My friend in this case is Jay Siegan, who has been running the Red Devil Lounge very well for the past six years, having previously shined first as an independent promoter in San Francisco during the heydays of the swing and ska scenes, before building a small empire of the top local cover bands playing big bucks gigs for corporate events, never distracted by the need to be hip.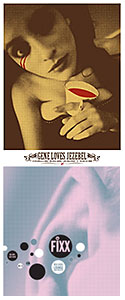 The Red Devil Lounge over the past years has become one of the best music venues in the city, with a steady diet of local rock bands mixed with national touring bands and hiphop. But more than anything, they seem to have cornered the market on 80's artists who have come back twenty years later selling out to smaller adoring crowds at a club instead of the large halls of the past. Last year, the Red Devil Lounge presented shows by the Fixx, Colin Hay (formerly of Men at Work), and multiple night runs by ABC, and the English Beat, who returned again in December. Missing Persons lived up to their name, failing to appear for a highly anticipated show.
In the first quarter of 2006, the club will present Howard Jones. Next up, is Thomas Dolby, who stopped by Jay's office a few weeks ago to discuss some upcoming dates. And Colin Hay has plans to return for a San Francisco residency. The idea of presenting a once major but still important and influential artist in an intimate setting, and possibly doing so for two or three consecutive nights is indeed appealing to both the artist and the audience.
A few months ago, some friends and I went to see Devo at the Paramount Theatre in Oakland (thanks for the great seats from the promoter Brian Martin).

The show was no different than the show Devo might have played 25 years earlier. The opening act was Bow Wow Wow,… and yes, Annabella is still highly desireable. After the show we raced back over the Bay Bridge to see the English Beat at the Red Devil. It was one of the best nights of the year.
Everything old is new again, and everything new is old.
Can Kajagoogoo be far behind? According to Jay, they can be had, but the price has to be right.
Links: