Orb Productions Keeps Alive
the Music of Roky Erickson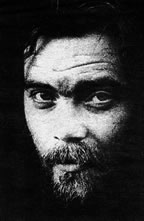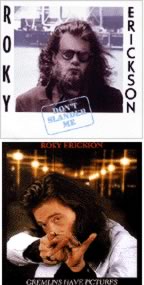 Over the course of the last 25 years, I have been the friend and cohort of Craig Luckin, the owner and flame keeper of Orb Productions and it's music publishing arm, Orb Music, which owns and controls the majority of the Roky Erickson master recordings and musical compositions for the period following the demise of the seminal Texas psychedelic rock band, 13th Floor Elevators.

Our friendship started out when David Stein and I were in our second year of law school, and started a rock club in San Francisco's North Beach district called the Back Dor. At the time Craig and his partner Bruce Young were managing Roky, as well as his back up bands the Aliens and at other times, the Explosives. All of them appeared at the Back Dor, on bills with other SF underground bands such as the Mutants, SVT, Zeros, and Eye Protection.

In the last few months, there has been plenty of Orb/Roky Erickson activity, including the recent licensing of classic albums, ""Gremlins Have Pictures" and "Don't Slander Me" to Rykodisc. Both albums will be remastered and reissued with bonus tracks, and improved liner notes and artwork. Orb also licensed 22 masters to be included on the upcoming Roky Erickson/13th Floor Elevators 2-cd anthology being assembled by Shout Factory, the new company run by Richard Foos and Gary Stewart, formerly of Rhino records. This Sony-distributed package promises to be the greatest overview of Roky's career ever to be released. All of these releases should be available by the end of the year.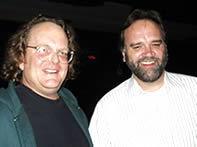 Also in the works is a cd collection of live Roky & The Explosives tracks assembled by Explosives drummer and bandleader, Freddie Krc. Most importantly, currently in production is a documentary biopic about Roky, entitled, "You're Gonna Miss Me", by southern California based independent filmmaker, Keven McAllester, which contains dozens of Roky songs, recordings and videos which were recently licensed by Orb. This film promises to further shed light on Roky Erickson's legend and music.

All of the foregoing is only the most recent news, after recent releases in the last year on noted indie labels, including "The Evil One (Plus One)" on Sympathy for the Record Industry and "Don't Knock the Rock" on Norton Records, both of which have been documented on these pages.
Links